St. Benedict Parish, Doniphan, MO
St. Benedict Church, Doniphan, MO. (Photos by G. Eckl)
History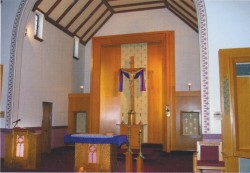 In 1857, a St. Louis diocesan priest, Fr. John Hogan, explored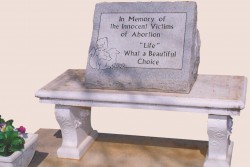 southeastern Missouri and discovered vast areas of untouched land abundant with game and timber. He remembered this when attending to the plight of Irish immigrants who were living in shanties along railroad tracks in St. Louis. Eventually, he established a settlement in what would become known in legend and history as the "Irish Wilderness." Throughout the winter of 1858, small groups of Irish families drifted into the wilderness until, in spring of 1859, there were 200 Irish immigrant settlers in the "Irish Wilderness." Many of those early family names are prominent in Missouri history.
The Civil War would lead to the demise of the settlement because it was taken over by the Missouri bushwhackers.
Priest Served
All schedules subject to change. Please call parish office to verify.
Weekend Mass times
Sunday
10:30 a.m.
Saturday
4 p.m.
Daily Mass Times
Tuesday
8 a.m.
Wednesday
6:30 p.m.
Confession
Wednesday
5 – 6 p.m.
or by appointment
Office hours
Monday – Friday
9 a.m. to 2 p.m.
GPS coordinates: N36° 47.809', W089° 57.366' (click here for map)
Parish related
For current parish Mass times and other activities and events click HERE. Or, call the parish office.
GPS coordinates: N36° 37.163' W090° 49.118' (click here for map)
Physical address: 703 Pine St., Doniphan, MO 63935