St. William Parish — Buffalo, MO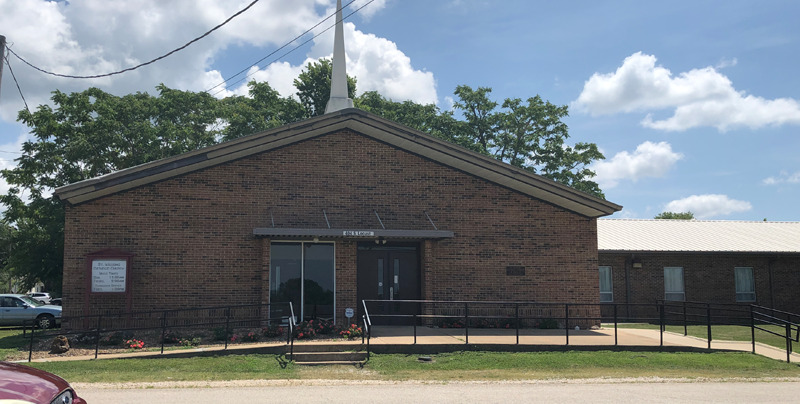 St. William Parish — Buffalo, MO. (Photo by G. Eckl)
Phone: (417) 345-2744
Email: stwilliam.buffalo@gmail.com
Address: 404 S. Locust St., Buffalo, MO
Mailing address: St. William Church, PO Box 518, Buffalo, MO 65622-0518

Pastor: Rev. Simon Enudu, frsimonmario.cr@gmail.com


Deacon: Deacon Michael Fritz


RCIA Director, Religious Education: Brenda Paul
Administrative Assistant: Cecilia Dixon
History
Although settlement of the town now known as Buffalo began to take place in 1830, it was not until 1946 that a Catholic parish was established. The church continues to be the only Catholic church in Dallas county. Beginning as a wood structure, it was replaced by the present brick church in 1979.
The approximate number of families in this county seat is 1,167. Of those, 61 families are Catholic. Although a small parish, it is big in terms of activity and outreach. Parishioners toss a can or two onto the pile of collections for the Neighborhood Center's hungry families as they enter the door to attend the only Sunday Mass celebrated at 10:45 a.m. They may poke a few bills into the Ministerial Alliance's poor box for stranded travelers and emergency needs within the community. Unfamiliar faces are approached and welcomed; visitors are invited to sign the guest book.
An hour before Mass begins, toddlers through teens, their families and teachers gather for an hour of religious instruction. After Mass, refreshments provided by the Parish Council of Catholic Women follow. Because the families live in the country and do not see one another during the week, the Sunday familial spirit is especially important.