DIOCESE OF SPRINGFIELD-CAPE GIRARDEAU
The Most Reverend
Edward M. Rice
The Most Reverend Edward Matthew Rice is the Seventh Bishop of the Diocese of Springfield-Cape Girardeau. He was named Bishop of Springfield-Cape Girardeau by Pope Francis on April 26, 2016, and was installed to the Church of Southern Missouri on June 1, 2016, in St. Elizabeth Ann Seton Church, Springfield. 
Bishop Edward Rice was born July 28, 1960, in St. Louis, MO, one of the 10 children of the late John and Helen Rice. He graduated from St. Mary High school in south St. Louis and received his master's degree of divinity from Kenrick School of Theology in 1987.
Bishop Rice was ordained a priest on Jan. 3, 1987, by Abp. John L. May of St. Louis. On Dec. 1, 2010, Pope Benedict XVI appointed him as an Auxiliary Bishop of St. Louis, MO.  His episcopal consecration took place on Jan. 13, 2011, in the Cathedral Basilica of Saint Louis and he served as Auxiliary Bishop from 2011-2016.
Bishop Rice taught at St. Mary's High School in St. Louis from 1991, until four years later he became assistant director of Cardinal Glennon College, the minor seminary of the Archdiocese of St. Louis. He was named director of the college in 1996 and held that position until 2000. In that year, he received an assignment as pastor of St. John the Baptist Parish in St. Louis. Then in 2008, he stepped down as pastor when he was named Director of the Office of Vocations for the Archdiocese of St. Louis.  
Bishop Rice currently serves on the Board of Trustees for Kenrick-Glennon Seminary College and School of Theology. He also serves as the Alternate Chair for Episcopal Region IX on the United States Conference of Catholic Bishops (USCCB) Committee for the Protection of Children Young People. Bishop Rice is the immediate past-Honorary Chaplain for the Missouri State Knights of Columbus (04/18).
Curriculum Vitae for the Most Reverend Edward M. Rice
Press Release for the Installment of Bishop Edward M. Rice
Episcopal Motto
For his motto, Bishop Rice has selected the Latin phrase "VENITE ET VIDEBITIS." The phrase is taken from the Gospel of John (Jn 1:39). When the first disciples, Andrew and John, are called by Jesus, they ask him where he is staying. Jesus responds, "Come, and you will see." The verse was chosen by Bishop Rice to recognize his seminary and vocational work and to highlight the call of Pope St. John Paul II for a time of "new evangelization" in the Church.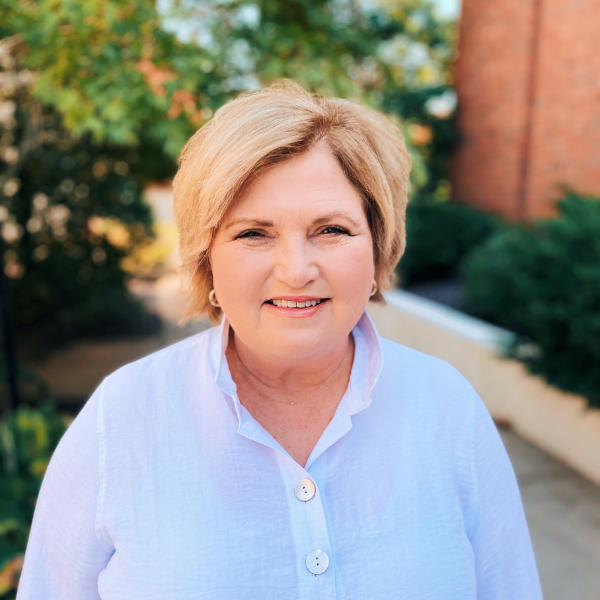 Sarah Pittman
Secretary to the Bishop | spittman@dioscg.org
Bishop Rice's Coat of Arms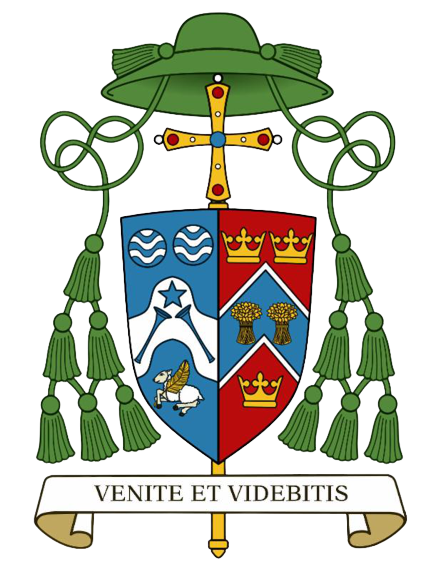 Recent Articles from Bishop Edward & M. Rice